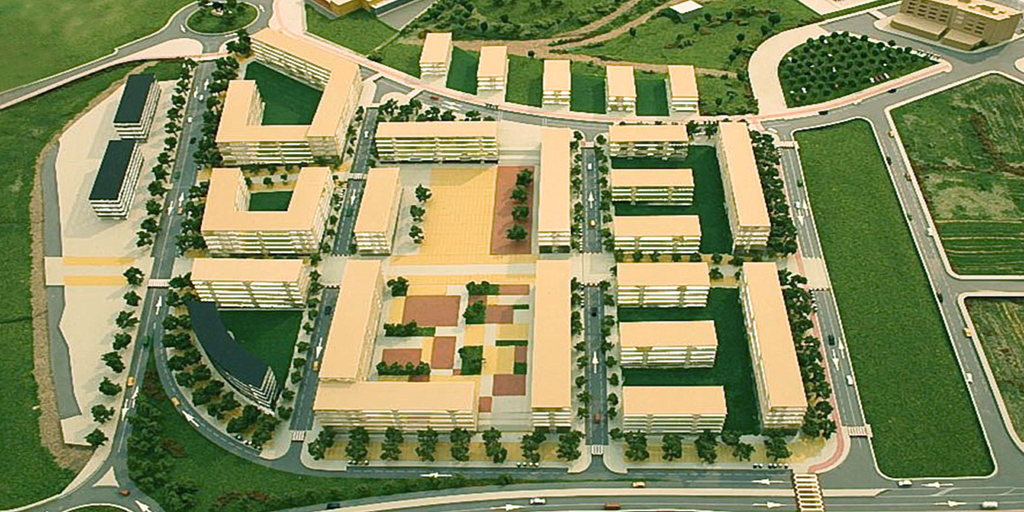 Development works for Incasòl + Santa Perpètua Town Council in Can Filuà ]
The Can Filuà sector is for residential use, and is located within the municipality of Santa Perpètua de la Mogoda (Barcelona), next to the AP-7 motorway. It has a building capacity of 88,000 m2 for residential use and 16,000 m2 for tertiary use. The project also included the construction of a new urban park, Parc de les Aigües, with a total area of 43,000 m2.
The location of the sector in an area of great archaeological importance made it necessary to carry out paleo-archaeological controls throughout the construction, which resulted in the cataloguing of more than 40 artefacts of great interest.
The construction of a new access from the AP-7, the installation of some 800 metres of noise barrier on the same AP-7, as well as the construction of a rainwater retention tank, stand out as unique complementary projects. The population's supply pipes also had to be modified, given the presence of municipal drinking water reservoirs in the area.
The project also provided for the diversion and/or protection of affected power lines and pipelines.
The main scope of activity developed by the Actio team are:
Project Management
Technical Auditing
Tendering
Construction Management
Services: Project  Management
Client: Consorci Urbanístic "Can Filuà" (Incasòl)