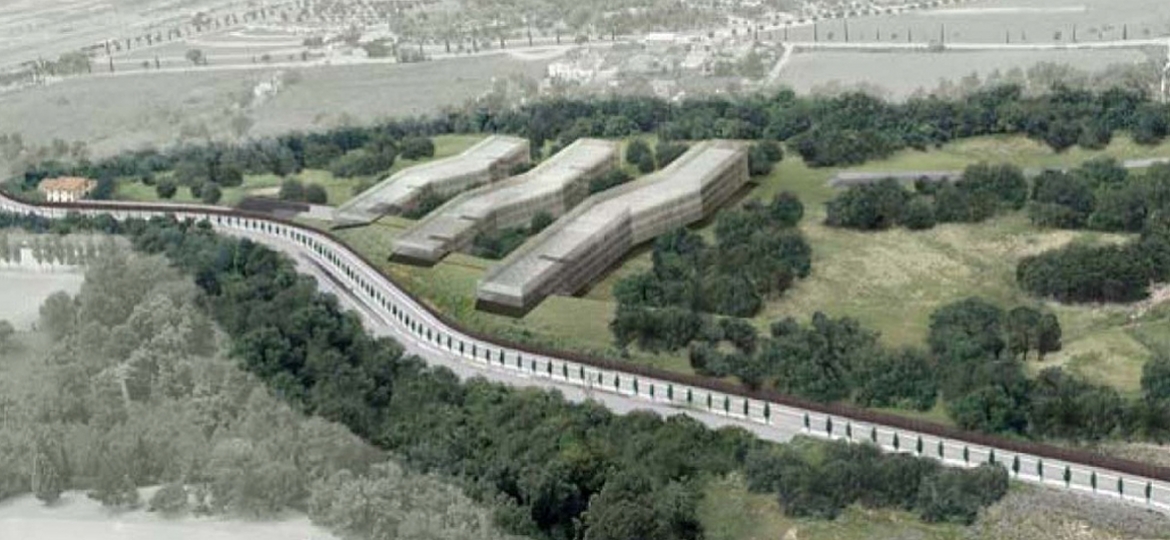 Construction of the new corporate headquarters of Laboratorios Dr. Esteve in Sant Cugat del Vallés, Project Phase ]
The purpose of this project is to move the current headquarters of the ESTEVE pharmaceutical laboratories to a new location that will enable them to face their strategic development in the medium and long term.
The project is located in the Can Marcet property within the municipality of Sant Cugat del Vallés in Barcelona, on a plot of land close to the AP-7 motorway, together with other international companies in the health sector and the Parc Tecnològic del Vallés.
The new corporate headquarters, with a total floor area of almost 47,000 m2, will house the Group's central offices and an R&D centre, with the corresponding support activities.
The building complex is made up of three transverse bars. The first of these clarifies access and acts as a link between the laboratories and the existing farmhouse. The second building will house the offices, and the third will house the laboratories and the research centre. Each of the three buildings can be accessed individually on foot.
The project reserves 17,500 m2 of buildable area for future extensions.
The premise for the design of the building has been to recognise the topographical characteristics of the terrain for maximum integration with the surroundings and landscape.
The main scope of activity developed by the Actio team are:
Services: Project Monitoring