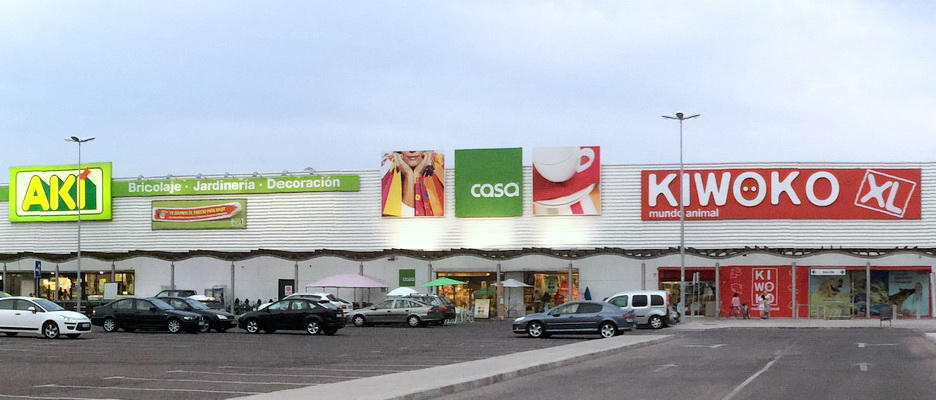 Construction of the El Golf retail park for Frey Invest in Talavera de la Reina ]
The "El Golf" Retail Park is located in Talavera de la Reina, on a plot of land covering 80,669 m2.
The project includes the complete development of the area for the construction of 7 buildings (22,000 m2 total floor area) located on the perimeter of the plot, some of which are divided into several premises, all of which are intended for commercial use. This modular design is intended to provide the park with flexibility for the installation of commercial operators, by combining buildings of various sizes and shapes.
The new park offers good visibility from the N-5 road, as well as transparency from various angles across the plot. For this reason a pleasant colour scheme has been used for the complex, as well as a balanced composition on the facades.
The park was equipped with a total of 1,260 above-ground parking spaces, with marked and protected pedestrian crossings and large green areas with trees and wide walkways in front of the commercial buildings.
The main scope of activity developed by the Actio team are:
Services: Project Monitoring
Clients: Frey Invest Talavera