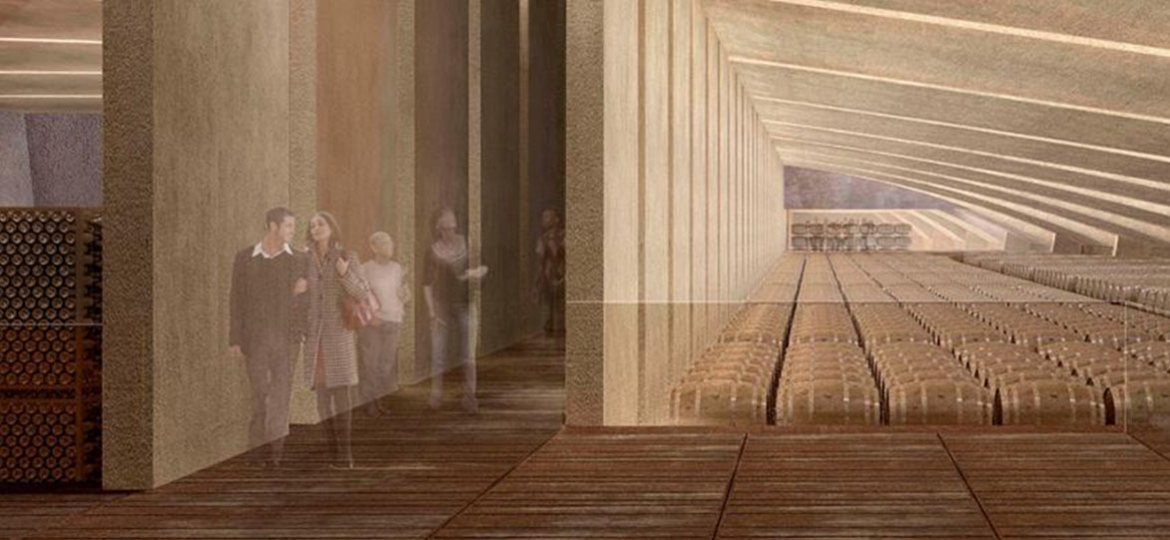 Construction of new wineries for Peralada Group, Peralada (Girona) ]
Construction of the new Grup Peralada wineries for the production of high-end wines. The planned building is integrated into the landscape of the area, where it fits into a slope of the terrain so that the roof becomes an extension of the adjacent vineyards. It includes the renovation of the historic "La Granja" farmhouse where the exhibition rooms, shop, tasting room and access to the cellars will be located.
The architectural design incorporates unique elements such as large skylights, an interior garden, and walkways that run through the building and showcase the wine production process.
The low bearing capacity of the land, as well as the presence of expansive clays, makes it necessary to lay a foundation using braced pile walls on which a concrete slab rests.
The roof is made up of curved concrete beams that are lightened and post-tensioned, a type that allows large spans to be crossed despite the high loads it supports.
The building is eligible for LEED Gold certification, which certifies the sustainability of the building in aspects such as energy efficiency, water savings and selection of materials, among other things.
The main scope of activity developed by the Actio team are:
Project Management
Technical Auditing
Tendering
Construction Management
Urban Management
Refurbishment
Energy Efficiency
Environmental Sustainability
Quantity surveyor
Services: Project Management