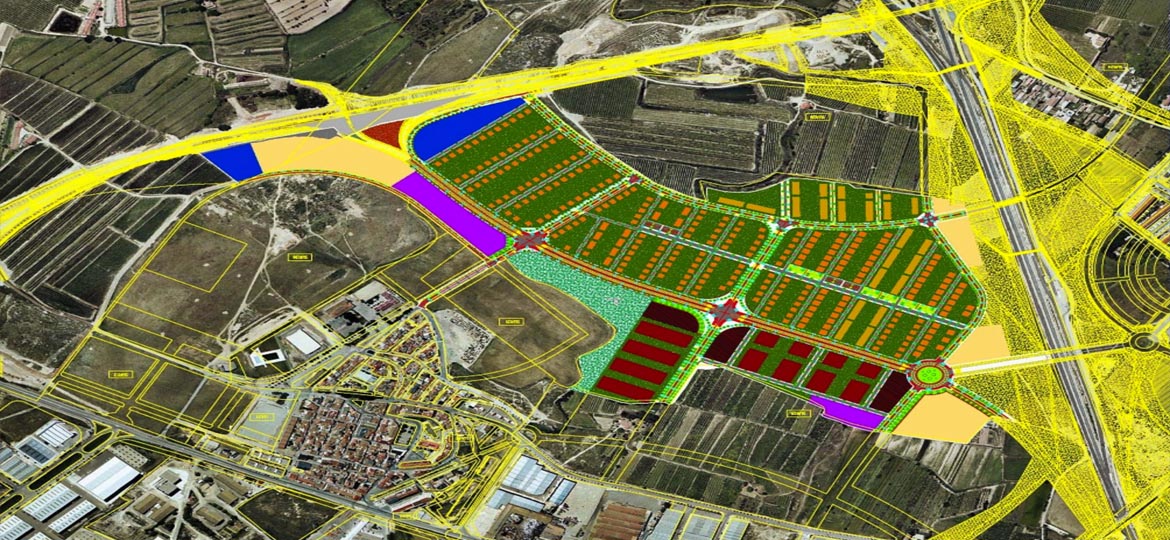 Plan Parcial Sur 42 (South 42 Partial Plan) development works for Procam in Lleida ]
Plan Parcial Sur 42 (South 42 Partial Plan) development works for Procam in Lleida ]
The project involved the construction of a housing development of approximately 55 hectares for residential use (more than 1,400 houses) in Lleida.
In addition to executing all the supply, sewerage and water distribution networks required for the development of the sector, the project included the elimination of a 20,000 m3 irrigation pond, which was replaced by a new underground irrigation network.
In addition, a new access bridge to the sector was built over the high-speed tracks of the Barcelona-Zaragoza-Madrid railway line, as well as a linear park to increase urban green areas in the city and reduce the visual impact of the railway corridor.
The main scope of activity developed by the Actio team are:
Services: Project  Monitoring
Design: Proyectec / Arq-coas