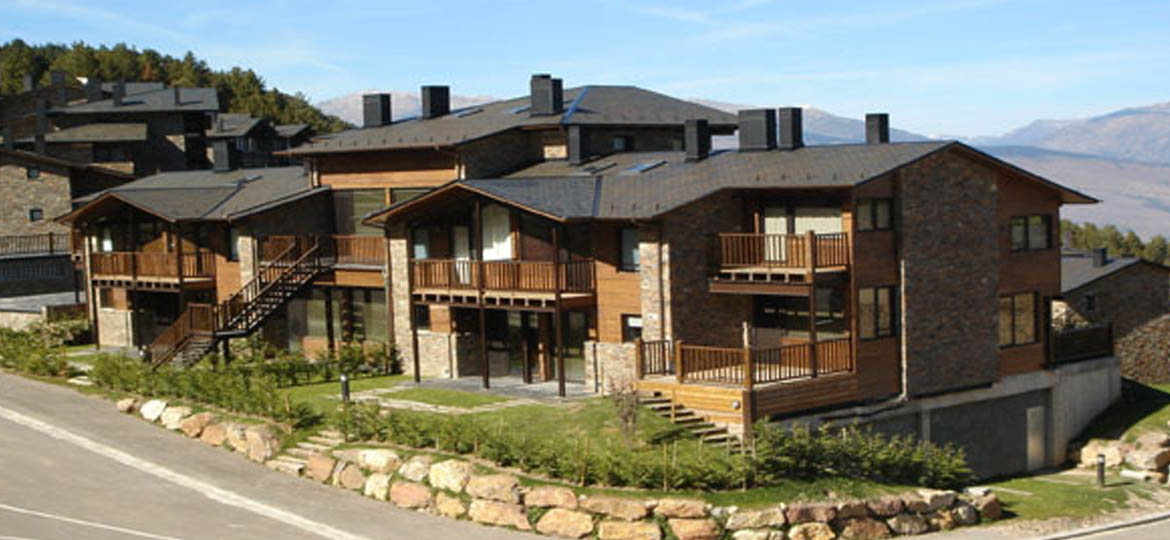 Construction of 150 homes in two phases for Renta Corporación in the winter resort of Masella, Girona  ]
The project was built at the foot of the slopes of the La Masella ski resort (Girona), at an altitude of 1,500 m above sea level.
The complex includes the construction of 90 homes distributed in 8 isolated blocks, equipped with 3 common parking areas as well as garden areas. Architecturally, the facade materials, which combine stone and marine plywood as well as the slate roofs, are particularly noteworthy.
Wood was used intensively inside the homes, both for the composition of the floors and for the framework, which was made with exposed varnished wood joists and beams.
The main scope of activity developed by the Actio team are:
Project Management
Technical Auditing
Tendering
Construction Management
Urban Management
Energy Efficiency
Environmental Sustainability
Services: Project  Management
Client: Renta Corporación
Design: Josep Ma Bosch i Aymerich