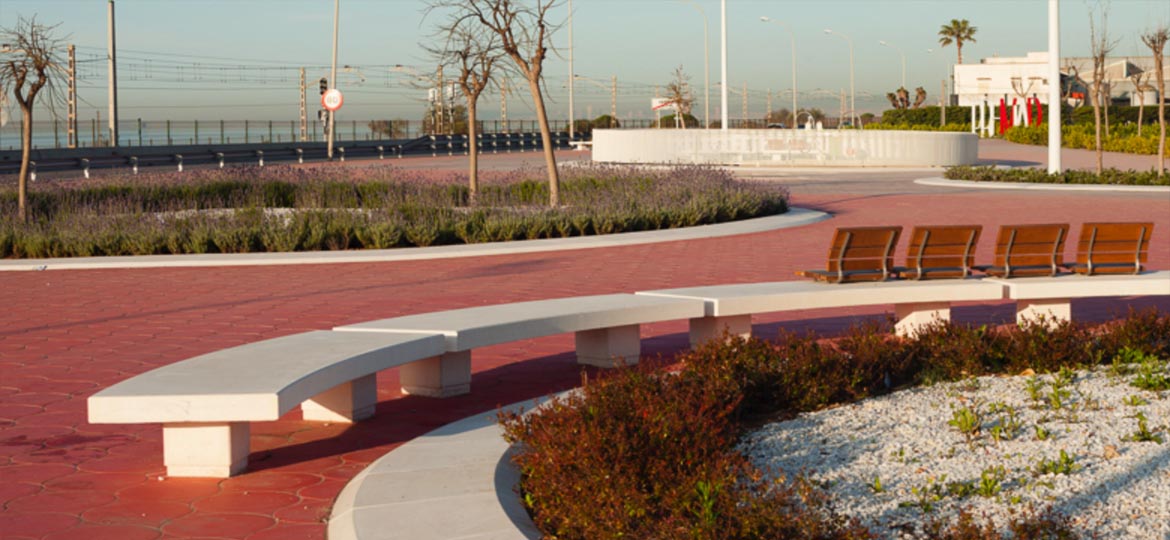 Development of the public space for the new access points to Metalogenia in Premià de Mar ]
The outstanding location of the area made the owners of the land decide to entrust the design to a team of leading international architects led by Carles Ferrater.
The designed public space has been created by the design team as the result of bending a sheet, the oscillations of which enable adjacent spaces to be connected. The slopes generated by this sheet are a compromise between those necessary for acoustic and visual protection, and the public use of the new space generated.
The development has several green areas that create shaded areas, as well as children's furniture.
The works required the previous procedures to be carried out (and the implementation of the prescribed measures) by the ACA and the Ministry of Development, given the location of the area at the foot of the N-II and on the channelling structure of the basic network of avenue protection in the town.
The main scope of activity developed by the Actio team are:
Project Management
Technical Auditing
Tendering
Construction Management
Urban Management
Services: Project  Management
Client: Trifisa-Cuatra (Grupo Metalogenia)
Design: Carlos Ferrater Lambarri y Xavier Marti Galí